Hello Rancher Friends!
November. Crisp mornings, vivid sunsets and semis rolling past the front windows of our offices, loaded down with tubs...and headed west! You've got to love it!
As harvest wraps up, the buzz sure picks up around here - with cattleman all across North America getting back into cattle mode after ensuring the crop is in the bin. I personally love the hum around the office here as the team busily works with ranchers from sun-up to sun-down.
As a side note, we are pleased to welcome three new members to our dynamic team. Firstly Jim Holt, our field representative (who is visiting ranchers in Montana right as I mention him), and then there is Jeanne Prescott who is helping out in our busy-busy sales department, bringing with her lots of experience in customer service and a whole bunch of personality! Then there is Nate Peterson who has joined us in the operations department to help in the smooth running of the warehouse, loading those trucks and keeping tubs flying out the door!
So as we grow, we love to take sounding and listen to our customers, hear them out and ensure we are steering our organization accordingly and aligning it with the needs and challenges of the industry.
Having said that, we wanted to share with you the comments of this Wyoming rancher who is also the owner of Shively Hardware Company - Tractor and Farm Equipment Dealer in Saratoga, Wyoming. Listen to a brief 1 minute, 37 seconds video recording...
"I disregarded the cost per ton, I was more concerned what the cost per day was...took heifer breed up from 78% to 94%
So as you can see, we are enabling ranchers to get their hands on the best of the best for less - and having a blast while we're doing it. Feedback like this absolutely fuels our passion for what we do!
This winter, we are working closely with ranchers to constantly manage their wintering costs, while helping maintain good scores on the cows as they go into their last trimester.
Reach out with any questions, of if you would like to chat with one of our beef team - we're always here for you!
Warm Regards,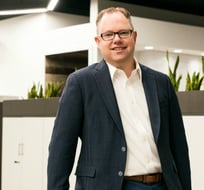 Trevor Greenfield
Founder & CEO
Call or text us at 888-714-5781 or…if you'd rather, simply fill out our online form.