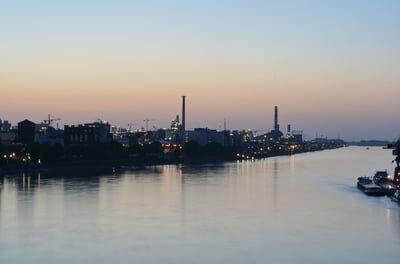 Due to fire in BASF plant in Germany and other vitamin plants being shut down this summer due to new regulations to prevent ongoing environmental issues, the world is now facing Vitamin A and Vitamin E shortage. The vitamin shortage is expected to continue for the next few months. Rest assured, Rio Nutrition is addressing these concerns.

Read more about the vitamin shortage here.



Vitamin Levels in Rio Formulas

-

No Compromise!



Rio Nutrition is maintaining integrity of its formulas and is not lowering Vitamin levels unless forced to by government mandate. No compromise! We don't believe in watering our products down and we are committed to doing the right thing in terms of production and profitability for the rancher.

Being a results driven company we believe in providing our customers, simply put, with products that work. Vitamin shortage or no vitamin shortage as long as we can get our hands on vitamins we are keeping them in our formulas and keeping them at the levels we believe will maximize the genetic potential of your cows.

At this time our prices remain the same because we do have some products contracted but that is only going to last so long, then we may be forced to increase prices. This gloabl vitamin shortage is out of our direct control.

Please watch this video as the owners of Rio Nutrition communicate their "no-compromise" outlook on the global vitamin shortage reality.



Production and Profitability





As any of our ingredients, vitamins are necessary for good cow and calf performance. Going into Jan 2018 many cows are in 2nd or 3rd trimester and last thing we want to do is jeopardize the growth and development of that unborn calf. Heading into calving time we want good healthy calves and cows that clean and heal up fast after calving.

As we hit breeding season, which for early calving herds could be as early as march or April...vitamin shortage in the diet at this point could lead to cows not cycling back and not breeding early as we would like to see. When we get that cow in top condition and provide her with the optimal level of vitamins it will give her the best chance of nutritional success and thus leading to the biggest percentage possible getting bred in the 1st cycle.

Bottom line is if we want to give our cows the best chance of good performance we need to start with a supplement that has good levels and quality of the necessary ingredients and that includes vitamins!!



Thank you!



We appreciate your continued business and value you as our customers. We want to work with you to get through this vitamins shortage and then move on from there. Please contact us with any questions or concerns. Call or text us at 888-714-5781 or...if you'd rather, simply fill out our online form. Thank you.