Breed up is top of mind for every rancher this time of year. Discussion points such as getting more cows bred, getting more caught in the first cycle, getting more 2 year olds to settle are all conversations happening around rustic kitchen tables on ranches across North America. And rightly so, these metrics are not only key to the success of the overall operation, but they're indicators of the size of our calf check come fall.
Vet Speaks Out About RioMax®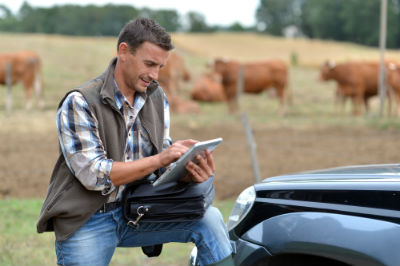 Last week a rancher from Olive, Montana shared with us the perspective of his local veterinarian. When my vet was preg-checking and looking at the cows he reported the following:
"Only 3.5% open… whatever you are doing is right, just keep doing what you're doing…this was the best breed-up in the whole area last year"
Furthermore the rancher added...
"80% of the calves came in in the first 21 days! Best we have ever seen! Let's do this again!"
Stories like these, especially when they come from Veterinarians or other professionals in the beef industry greatly confirm us in the pathway we are on. The pathway of simply giving your cows the highest chance of breeding success by providing those essential trace minerals that are 100% protected. Guess what?! Protect those trace minerals, get them into the bloodstream, and the reproductive performance will tell the story.
Reach Out to Rio
Want to learn more about Rio Nutrition's RioMax® or RioGrande benefits? Our beef professionals would be happy to discuss your options and help increase your breed up.
Reach out to the Rio team – call or text at 888-714-5781 or…if you'd rather, simply fill out our online form.