Welcome to the January 2017 edition of RioNews. Right now, we are focusing on the 3TT. The 3TT Program enables your cows to get the optimum amount of energy and protein out of all the forages they consume. It will positively influence the health of the fetus in view of a strong calf, because the 3TT gets key minerals into the blood. You need to run your cows through winter efficiently with the lowest input costs! Click the button below to learn more on the 3TT Program and how it could benefit your ranching operation.
Also, did you notice the latest on Social Media? We are excited to announce we have started to post a weekly Question and Answer session you will notice pop up in your feeds if you are following Rio Nutrition on Facebook or LinkedIn. Recognize the feed below? You may have already seen it earlier this week...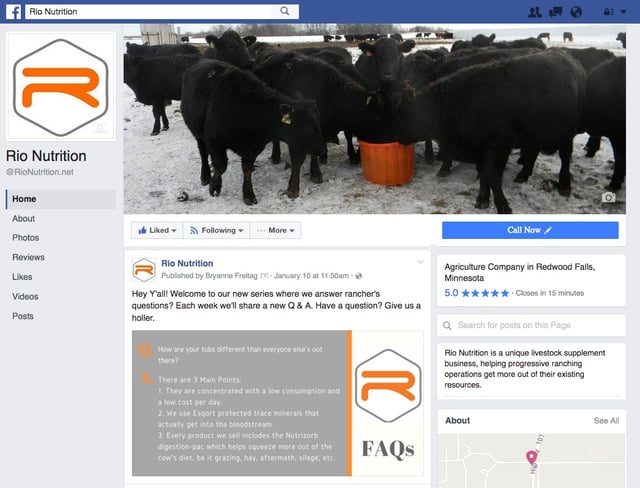 As you know, Rio Nutrition is continuously changing to better serve our clients and make a bigger impact in the livestock industry. We have recently come out with a new product known as the ProPellet. It's got the same key ingredients, Nutrizorb and Esqort, but now in a pellet form!

We'd love to help you get more out of your forages through the winter months and discuss with you what this powerful new product is all about! Call or text us at 888-714-5781 or…if you'd rather,

simply fill out our online form.