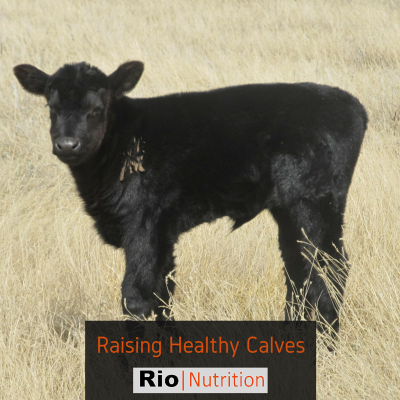 It's calving season. No doubt you are focusing on the health of your calves! Ensuring strong, healthy calves that bounce up right away and start sucking all begins with mama cow.
It is important to provide quality nutrition to the mama cow prior to and during calving to ensure a healthy calf. Getting quality colostrum into a calf's system right away sets the stage for its performance from then on out. The mama's milk provides essential antibodies to the calf which is critical to building up the calf's immune system.
Riomune Yeast
All of our Riomax Calving Supplement Products contain a high level of the Riomune yeast. Using a supplement program with Riomune yeast will:
Tie up and flush out the bad scour causing bacteria
Stimulate the immune system
Help with digestion so the calf can better utilize mama's milk
The Rio Calving Program is available in either lick tub or loose mineral form; with other products such as a yeast bolus, calving tubs and colostrum available as needed to work with the base supplement program.
Rancher Testimonials
We care about the health of your calves. Read these powerful testimonials from ranchers who are raising vigorous, strong calves using the Rio Calving Program.
"I've never seen such strong calves – they hit the ground and bounce up within a half hour." –North Dakota Commercial Operation
"Best scour luck in 7 years, which is against the industry trend." –South Dakota Angus Breeder
Read More Calving Testimonials
Ask for the High Yeast Tub this Calving Season
We are committed to helping ranchers in North America overcome calving challenges, because we know that just about every rancher faces them in some way, shape or form. We are here to help, to provide tools and solutions to address these challenges that are so real this time of year.
Please contact us at 507-412-5603 to speak to a consultant. Or click below to complete the online form to request pricing.