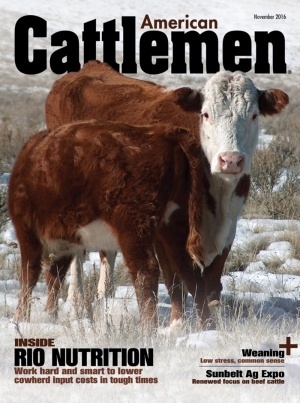 Rio Nutrition was approached recently by American Cattlemen Magazine and were given the opportunity to be interviewed for the November 2016 Issue.
Read More
Topics: American Cattleman, Beef Industry, Fall, fall forages, forages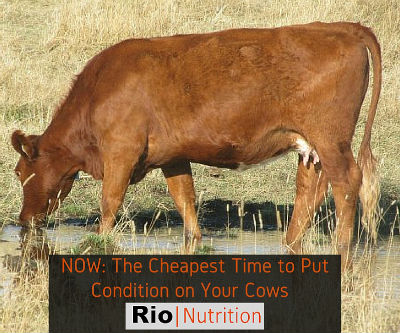 Across the country, we are enjoying a great fall with favorable weather conditions, quality forages, and even some pasture re-growth. Ranchers need to capitalize on this favorable fall. Now is the time to get gains on your cows and improve their body condition pre-winter.
Read More
Topics: Bottom Line, fall forages, Fall Supplements, gains on cows, Improving Calf Health, News and Tips, Products & Services, calf crop, healthy body condition, Livestock Nutrition Programs, Nutrizorb Digestion Enhancer, Pre-Winter Body Condition, reverse engineering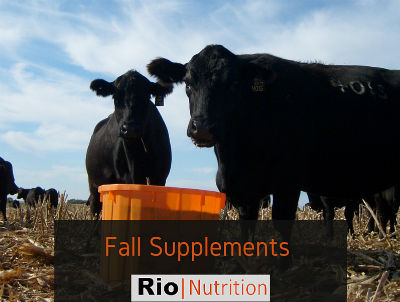 Traditionally ranchers start looking for protein tubs this time of year to compensate for declining protein levels in the grass as it matures in the fall. We agree that it is important to compensate for low protein levels, yet we want to let you know that there is another way… a more effective and efficient way to get this accomplished.
Read More
Topics: All-natural protein, Complete Mineral Program, Fall, fall forages, Fall Supplements, News and Tips, protein tubs, reproductive performance, Riomax® Lick Tubs, Livestock Nutrition Programs, Nutrizorb Digestion Enhancer, successful calving season