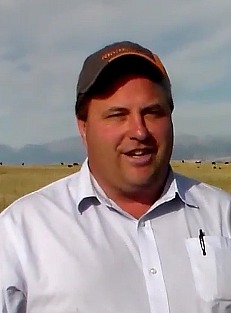 Here's Tony's Talk for November 2016!
Appearance of calves in the sale ring…How important is eye appeal? Very!
While we cannot see inside the calf, the outside represents all the hard work that's gone into their performance…muscle tone, bone structure, immune status and overall genetic traits, such as muscle scoring, grading, marbling, and over all marketability of beef. All these traits combine come out in the hair coats and over all appearance of cattle.
Hair=Health
For feedlot buyers this year the difference between heavy big growth calves and lighter calves is going to make the difference. Many ranchers are looking at the options of weaning calves vs. not weaning calves to add more value to smaller calves…is this an option for you?
The weaning process is critical to put and/or keep that bloom in the hair coat of the calves. So beauty may be skin deep, but appearance of calves is huge.
What can you do to get that extra bid?
Reach out to our beef guys – we'd love to help you out this fall. Call or text us at 888-714-5781 or…if you'd rather, simply fill out our online form.